Time is never on my side.. or maybe I am never on times side.. who knows..
On December 31st

Chris and I will have made it to our one year anniversary hooray! And well..judge me now.. I still haven't sent thank you notes, no bridal shower thank you notes, no wedding notes, no thank you's at all. Honestly,I feel really

awful about this. I am so appreciative to all the people who helped me with my wedding and graciously showered us with gifts.
So I plan on sending my thank you notes out sometime this week. What are your thoughts on sending out thank you cards..a year late? gosh that sounds so bad.

help a sista out!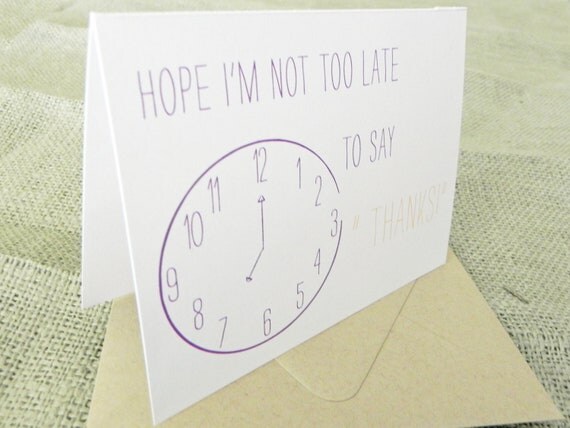 (if these cards werent $3.50 a pop I would be all over them!)